Beskrivning
Confidex X-Bolt – UHF RFID-tagg i fom av en M8 bult
Confidex is proud to announce X-Bolt – the bolt-on RFID tag that turns even a lifeless hunk of metal into something intelligent. Bolt it on, and it stays there. Soak it with machining liquids, and it will survive. Confidex X-Bolt™ gives your component an identity that reads reliably and lasts as long as needed, leaving bar codes and laser markings into the last century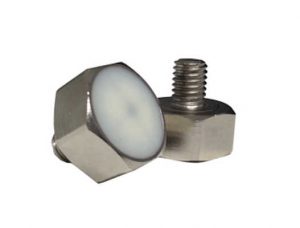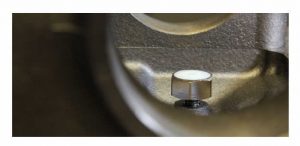 360° readable
Confidex X-Bolt™ has an X-shaped double dipole antenna with circular polarization – meaning that you can read it reliably from 2 m (7 ft.) away at any angle.
Resistant to chemicals
A cylinder block, for example, goes through up to 12 different chemicals in the machining process. Confidex X-Bolt™is designed to endure all of these – and more.
Rugged Xperience
Each Confidex X-Bolt™ is built to last using high-end materials – coated special steel alloy, and high grade reinforced epoxy. Depending on your process, one tag can be used for years.
Small and customizable
Measuring only 19 mm in diameter and using M8 thread, Confidex X-Bolt™ is compact and unobtrusive. The size can be customized to your needs, and individual numbering is also possible
Produktblad:  Confidex_X-Bolt_datasheet